MOTOR VEHICLE AND TRUCKING ACCIDENTS
Motor vehicle accidents or collisions are one of the most common causes of personal injury. Motor vehicle accident victims often experience substantial pain and suffering, emotional distress, lost wages, medical expenses and property damage.
If you are injured, obtain medical treatment as soon as possible.
Go to the nearest hospital emergency room as soon as possible. An injury, if untreated, may become substantially worse. Do not assume your will be okay. You should get evaluated.
Police investigation and report.
In many cases, there are no witnesses and you and the other driver may have conflicting versions of how the accident happened. If you do not request a police investigation, you may seriously damage your chances of obtaining full compensation, or worse, may be blamed for an accident that is not your fault. Thus, if an accident is not your fault, insist that the police are called. This ensures that all involved drivers will be forced to document how the crash occurred before having time for "reflection." If the "at fault" driver does not want the police called, you should just call 911 or call the police. If, for some reason, you don't want to call the police, insist that they write up an admission of fault for you right at the scene which describes how the crash occurred and their responsibility for it. This should be dated and signed by them, and should refer to the location and time of the crash. If they refuse, you should call the police.
Do not move your vehicle while waiting for police to arrive.
Unless your vehicle poses an immediate hazard to other traffic, it is important that you leave it in the same position that it came to rest after the accident. Ask the other driver not to move his or her vehicle until the police arrive. The single most important piece of evidence that the police officer has for determining fault is the position of the vehicles after the crash.
If you are injured, tell the police officer.
Ordinarily, a police officer will ask if you are injured. If you are having any symptoms at all, tell the officer about your symptoms, and specify all areas where you are experiencing pain/symptoms. If you are in severe pain, and feel you require an ambulance, tell the police officer this, and request that an ambulance be called.
Obtain names and telephone numbers of eyewitnesses.
Often by the time a police officer arrives at the scene, witnesses to a collision are gone. Therefore, it is very important for you to identify any witnesses to the crash and that you write down their names, addresses and telephone numbers. In the event that the at-fault driver later attempts to change their version of the accident, these independent witnesses are crucial to proving responsibility for the crash.
Car accident photographs.
You should always photograph the damage to your car fully before having repairs done.
If you are injured while traveling in a bus or other public transport modes, request the driver to write or file an incident report.
If you are injured while traveling in a bus or other public transport modes, insist that the driver write an incident report. Drivers of public transportation, such as bus or train, may write or file an incident report by their own volition. If they didn't do so, insist that they write an incident report regarding the incident. Get a copy of the incident report.
Report your injury to your insurance company, but Do Not Give a statement to the other driver's insurance company.
YOUR TIME FOR MAKING A CLAIM IS LIMITED BY LAW.
Washington, the period for bringing an injury or death claim is usually three years from the date of the accident. For accidents which occur in other states, the period may be as short as one year from the accident.
If you hace a serious injury, so not try to settle your own claim
If you have a serious injury, it is crucial to retain a personal injury attorney as soon as possible to achieve maximum compensation. An attorney can help you establish liability, understand the law, ensure you receive the proper medical care, document your injuries, and receive the compensation to which you are rightfully entitled.
The other driver said it´s my fault
The police will be the ones to determine who is at fault in an accident. Often times guilty drivers will wrongly pass the blame on to innocent drivers. This is why it's important to tell the police exactly what happend.
The other driver fled the scene of the accident
Do not chase after them! Instead, write down the make, model, and license plate number of the car that hit you and give this information to the police right away.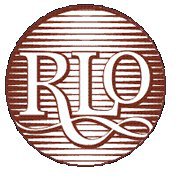 875 140th Ave NE, Bellevue, WA 98005