CUSTOMER TESTIMONIALS
WHAT OUR CUSTOMERS SAY ABOUT US
Get your Free Consultation!
Thank you for your great services. It's comforting to know when you need help the most, you can rely on other professionals like Mr Rubinstein and his team of professionals to help. You never know what you are up against when u put ur situation in the hands of someone else and hope for the best.

Getting into an accident is never fun, but he put my mind at ease and walked me through the entire process and what I should expect. Not having to pay for therapy, my car and receiving a nice payout is what I hoped for and Mr. Rubinstein made it happen. He's an aggressive lawyer and gets it done! Thanks to Rubinstein Law and his team, my life is getting back on track. I highly recommend these guys and my expectations were definitely met.
​
Injured in a car accident?
Get a FREE CONSULTATION and put your life back on track.
We give you personal attention 24/7
We charge nothing unless we win!
We fight to protect your legal rights
Excellent!!!! I have been represented in 3 accidents and from the moment they took my case, I did not have to deal with the insurance responsible for paying my car and medical expenses (I tried to deal directly with the responsible insurance and they only made me waste my time), every time I had doubts or questions about my case, I called Alfredo Solorio de Abogados Rubinstein directly and they always helped me with my case. I have always recommended them to my family and friends, for the speed and efficiency with which they take the cases.
​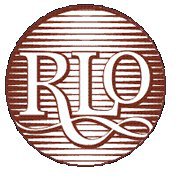 875 140th Ave NE, Bellevue, WA 98005