pedestrian accident attorney
Washington state laws require vehicles to stop at intersections to allow pedestrians and bicycles to cross the road within a marked or unmarked crosswalk. Cities, counties and governmental entities may also be held liable for pedestrian accidents if they are the cause of the accident.
If you have been involved in a pedestrian accident it is crucial you file a police report and obtain names and telephone numbers of eyewitnesses. You have got a burden to prove that the motorist or government entity was at fault for the accident.
EXTREMELY DANGEROUS
Pedestrian accidents are the most dangerous types of car accidents because you have no car to protect you from the impact of the oncoming vehicle. Broken bones and even death are common in these types of accidents. It's very important to look for cars before crossing the streets to ensure your safety.
WE ARE HERE TO HELP YOU
If you are struck by a motor vehicle you should go to the hospital to check for any injuries. You may feel ok now, however new pain may occur in the days following a motor vehicle crash. Habtemariam Law Firm has experience in dealing with these types of accidents and we want to help you recover quickly.
I AM FEELING A LOT OF PAIN
We can schedule an office visit for you to meet with an experienced chiropractor. If your pain is more serious and even unbearable we can arrange a trip to your local Emergency Room (ER).
I CAN'T WORK BECAUSE OF MY INJURIES
We will fight to help you get compensated for every missed day of work that was caused due to your injuries sustained during your accident. To successfully process your claim, we need exact dates of any missed work.
THE DRIVER LEFT THE SCENE AFTER HITTING ME
Sometimes there are security cameras in the area that will capture the driver's car make, model and license plate number. This information is important and if you're able to, you should take notes immediately.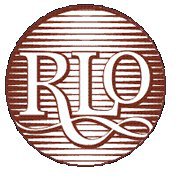 875 140th Ave NE, Bellevue, WA 98005