PERSONAL INJURY ATTORNEy for auto accidents
At Rubinstein Law we embrace and embody the role of helping personal injury victims throughout the State of Washington. We understand that finding the right lawyer can be stressful and is difficult because there are so many to choose from. We try our best to make the decision of choosing us to represent you as simple as possible. You can meet with us at our Bellevue office or we can meet you wherever is the most convenient place for you to discuss your case with privacy.
We take the law serious
We respect the law and we respect the rights of injured people. We have experience dealing with and winning personal injury cases. We fight the insurance companies and push them to settle for a fair amount. If we cannot agree on a fair settlement we will take the insurance company to court.
We understand this is stressful
Medical bills, missing work, and the overall stress that is involved with being injured are all heavy burdens and you don't have to face them alone. We can represent you, look over your case details and we will determine the best approach for a successful case outcome.
We have many years of experience in dealing with these types of cases. Rest assured that you will see a positive case outcome when you choose Rubinstein Law to handle your case.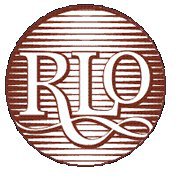 875 140th Ave NE, Bellevue, WA 98005